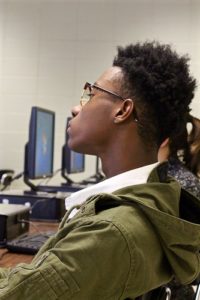 Last updated Tuesday, May 19, 2020
Alabama students and families are trying to make plans for college in the midst of the coronavirus pandemic and the uncertainty that comes with it. In partnership with teachers and counselors across the state, Alabama Possible created this resource list to support you during this transition time. Many of the linked resources are continuously updated so make sure to bookmark them! Have general questions about paying for college? Check out our Cash for College page.
---
Español
---
Comprehensive Guides/Updates 
---
Links sorted by topic (in alphabetical order): 
Enrollment in College 
Financial Aid 
Auburn University offers tuition payment plan as helpful tool amid COVID-19

 – This page details a plan that allows students to spread out their education costs over monthly payments for the fall 2020 and spring 2021 semesters
Funded Futures Competition – The contest will provide four deserving graduates $25,000 to help them along their path or journey whether that be starting a business, settling into their first job, or another important milestone.
SwiftStudent – This tool carefully walks users through the financial aid appeal process and produces customized appeal letters since many prospective/current college students are experiencing changes to their economic circumstances

For high school students / prospective college students 
For current college students 
Food 
Graduation
Reach Higher Virtual Commencement Celebration with Michelle Obama

 – Join former First Lady Michelle Obama on June 6, 2020, at 2PM Central for a commencement celebration to salute your commitment to higher education.

#I'mStillGraduating Celebration – This celebration is open to any and all students graduating from high school or college this spring. It will feature speeches and appearances from celebrities, business leaders, influencers, politicians, and other thought leaders, as well as musical guests. The celebration takes place Friday, May 15 at 11:00AM Central.
Sen. Jones, Mayor Randall Woodfin have a message for high school, college seniors – This article discusses the ways that the accomplishments of seniors have been celebrated.
Class of 2020 – We Celebrate You! – This article encourages graduating high school seniors to upload pictures/selfies from their senior year to celebrate their accomplishments
Healthcare and health insurance
Study tools 
Testing 
WiFi
Drive-in WiFi – This flyer explains how students can now access free WiFi while maintaining social distancing during school closures.