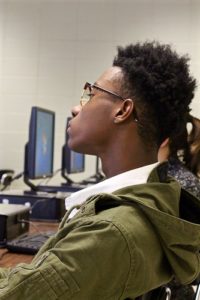 Last updated Sunday, June 21, 2020
Alabama students and families are trying to make plans for college in the midst of the coronavirus pandemic and the uncertainty that comes with it. In partnership with teachers and counselors across the state, Alabama Possible created this resource list to support you during this transition time. Many of the linked resources are continuously updated so make sure to bookmark them! Have general questions about paying for college? Check out our Cash for College page.
---
Español
---
Comprehensive Guides/Updates 
---
Links sorted by topic (in alphabetical order): 
Enrollment in College 
Financial Aid 
For high school students / prospective college students 
For current college students 
Food 
Graduation
Healthcare and health insurance
Study tools 
Testing 
WiFi
Drive-in WiFi – This flyer explains how students can now access free WiFi while maintaining social distancing during school closures.