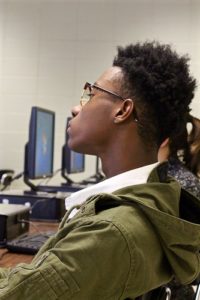 Last updated Wednesday, August 24, 2020
Alabama students and families are trying to make plans for college in the midst of the coronavirus pandemic and the uncertainty that comes with it. In partnership with teachers and counselors across the state, Alabama Possible created this resource list to support you during this transition time. Many of the linked resources are continuously updated so make sure to bookmark them! Have general questions about paying for college? Check out our Cash for College page.
---
Español
---
Comprehensive Guides/Updates 
---
Links sorted by topic (in alphabetical order): 
Enrollment in College 
Financial Aid 
For high school students / prospective college students 
For current college students 

Principal and interest payments on federally-held student loans are automatically suspended through December 31, 2020: Use this resource to learn more and find out if you qualify.
Co-signed a private student loan? Here are tips to protect yourself during COVID-19: If you or the borrower have been financially impacted by the coronavirus, here are steps to protect your finances and credit.
Emergency aid for college students is not considered taxable income – This FAQ page from the IRS discusses how a grant under the CARES Act is not includible in gross income for tax purposes.

FAQs about the Emergency Financial Aid Grants to Students under the CARES Act

 – This page from the U.S. Department of Education covers frequently asked questions about aid

More Than $6 Billion in Emergency Cash Grants for College Students Impacted by Coronavirus Outbreak

– This

page from the U.S. Department of Education covers

 

CARES Act funding w

hich

provide

s

aid to students for expenses like course materials, technology, housing, food, health care, and childcare

Emergency Funding for Students Included in Congress' Third COVID-19 Response Package

 – This blog post explains how the Coronavirus Aid, Relief, and Economic Stimulus (CARES)

Act

 will provide 

emergency aid for students. Find more details under the March 25

th

 section of this

blog

.

 

Coronavirus and Forbearance Info for Students, Borrowers, and Par

ents

–

This webpage includes

i

nformation on loans,

interest rates,

work-study

, and financial need

 

Federal student loan payments suspended, borrowers can ask for 60 days

– An AL.com article on the announcement from U.S. Secretary of Education

  

Edquity – This tool helps you manage the money you have and find the emergency supports on- and off-campus – as well as emergency dollars – when what you have just isn't enough
Food 
Graduation
Healthcare and health insurance
Study tools 
Testing 
WiFi
Drive-in WiFi – This flyer explains how students can now access free WiFi while maintaining social distancing during school closures.
---
News/Updates