October 1st is an important date for any student with postsecondary aspirations. It marks the opening of the Free Application for Federal Student Aid (FAFSA). The FAFSA is used to determine eligibility for federal, state, and institutional aid, including Pell Grants. An estimated 56.6% of students in Alabama qualify for a full or partial Pell Grant of up to $6,895 per year. Pell Grants and other gift aid, such as scholarships, do not have to be paid back. College-bound students can visit fafsa.gov to complete their application to determine eligibility for aid in the 2023-24 school year. Students should check the priority deadlines of the school where they will enroll or are currently enrolled to ensure timely completion of the FAFSA!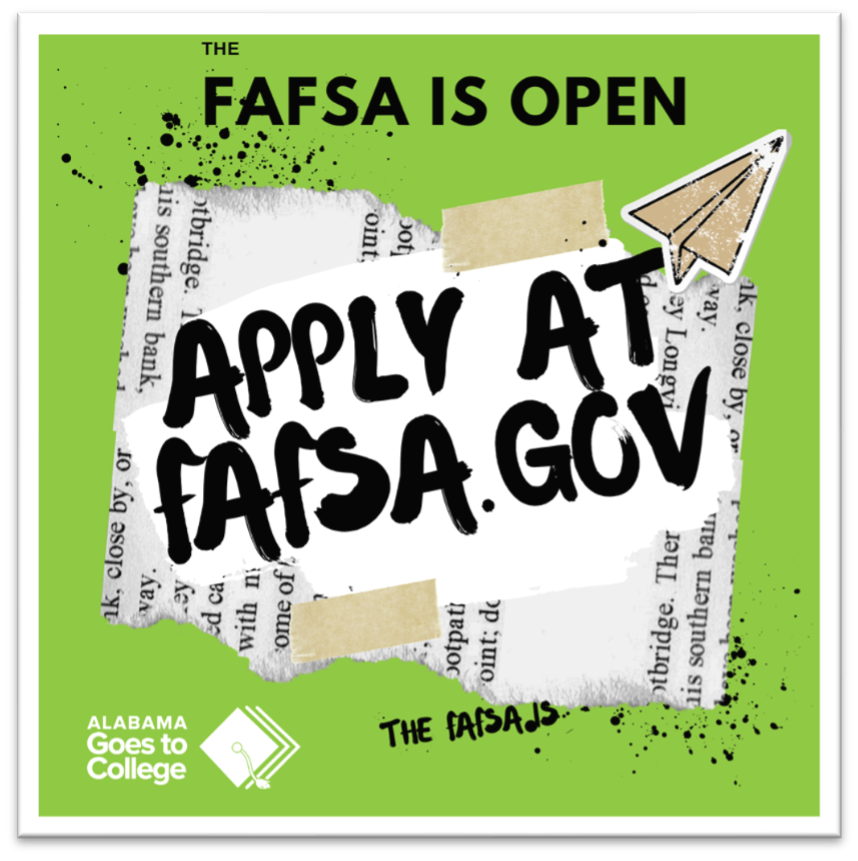 Access to financial aid improves the likelihood that students enroll in college and obtain valuable credentials. Around 92 percent of high school seniors who complete the FAFSA attend college directly from high school, compared to just 51 percent of students who do not complete the FAFSA. Students must apply every year to determine their eligibility for scholarships, grants, work-study jobs, and loans. The FAFSA gives students access to the largest source of financial aid for certificates or degrees, whether at two-year or four-year programs. Completing this application is a key step in the co
llege application process.
In 2021, Alabama added FAFSA completion to the graduation checklist for high school seniors. As of September 23, 2022, over 64% of Alabama's graduating class of 2022 had completed the FAFSA, a 17.6% improvement from last year's completion rate. Emphasizing the importance of FAFSA completion, Governor Ivey proclaimed October, "Financial Aid Awareness Month." Students in Alabama are allowed to opt out of FAFSA completion but must complete an opt-out waiver.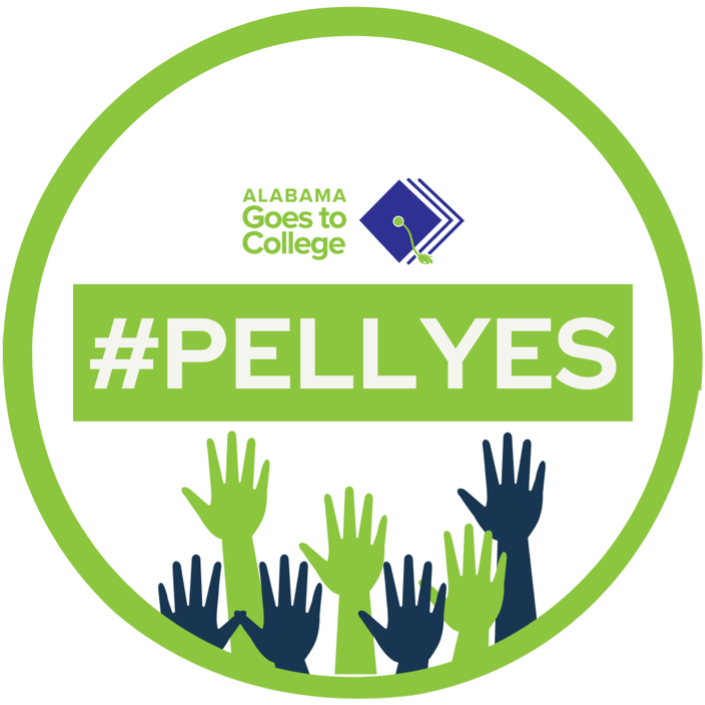 Cash for College, one component of the Alabama Goes to College campaign, strives to ensure every high school senior completes their FAFSA before graduation. Students looking for assistance with college planning, including financial aid, can contact the Alabama Goes to College Help Desk at 334-316-6155 or @algoes2college on Facebook, Twitter, and Instagram. High school counselors, career coaches, and teachers can find more resources to support their students in our Educators Toolkit.
Additionally, the Federal Student Aid office has shared helpful tips to assist with the FAFSA completion process. Follow these links for additional information: