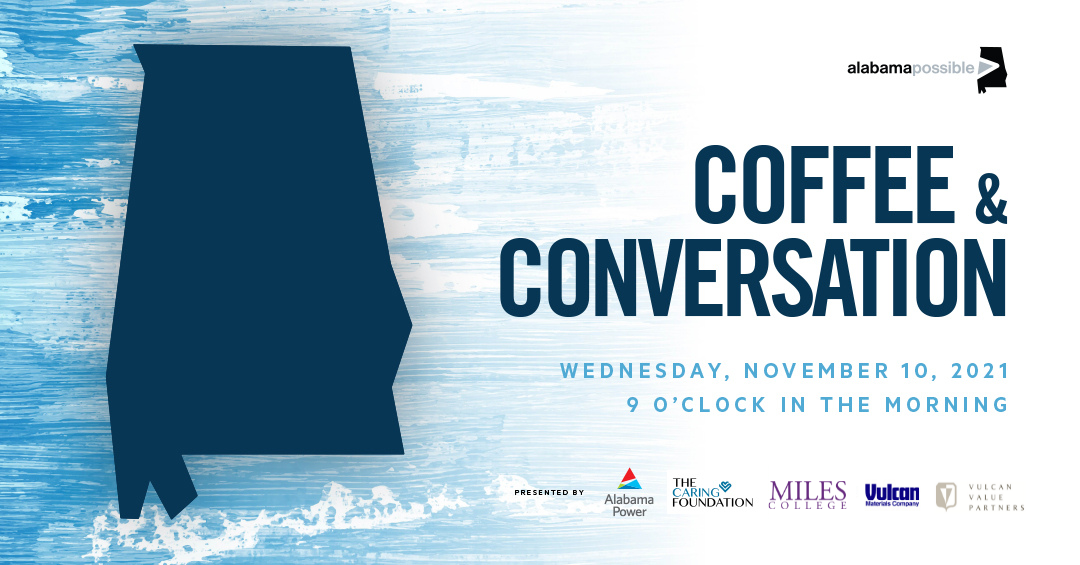 Join us on November 10 at 9:00 a.m. CST for the Alabama Possible virtual Coffee & Conversation. Special guest speakers will include Thom and Dr. joyce gillie Gossom, and more. Participants can join this online conversation from anywhere. In addition to the great speakers, registrants will be among the first to hear a special announcement. 
The Coffee & Conversation will support Alabama Possible's mission to break down barriers to prosperity for low-income students and students of color across the state of Alabama. Your participation will help advance that mission. 
Thanks to the generosity of our sponsors, this virtual event is FREE! However, registration is required to view the event and any donation in support of our work is always appreciated. We welcome all participants. Click here to register: Feel free to share the link with others. And on November 10, grab a cup of coffee on us, log on to the event, and settle in for a great virtual conversation.