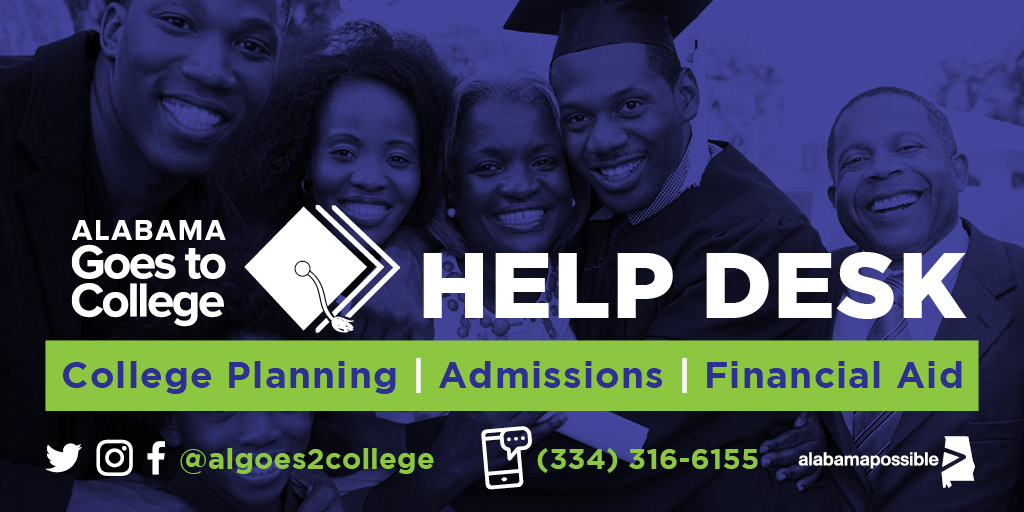 Alabama Possible assists college-going students with college applications, scholarship essays, filling out the FAFSA, and any other college-related process. The COVID-19 pandemic may have shifted the platform for this assistance, but it did not shift the mission of Alabama Possible.
Last May, Alabama Possible launched the Alabama Goes to College Help Desk to answer any and every question from Alabama high school students, recent graduates, and current college students about attending and paying for college. The Help Desk complements the work of school counselors, career coaches, and college admissions officers by filling gaps created by the pandemic and providing an added layer of support to students and families.
A report by the National Student Clearinghouse Research Center shows that during fall 2020, far fewer high school seniors went to college immediately after graduating; overall postsecondary enrollment declined 6.8% compared to last year. The Help Desk supports student in their enrollment journey, with special consideration for any challenges they might be facing due to the pandemic.
The Help Desk is staffed by Peer Advisors who work to ensure that every Alabama student has access to tools and relationships to fulfill their college dreams and prepare them for a fulfilling career. Students can ask questions about financial aid, college applications, and other college-planning questions. The Peer Advisors often help students find scholarships based on their college choice, major, GPA, and other factors.
This past summer a grandmother reached out the Help Desk on behalf of her granddaughter. Here's what she had to say about the Alabama Goes to College Help Desk, "She [granddaughter] really appreciated all the information you provided. But the best news is my granddaughter received her Huntingdon's acceptance letter today. A great way to begin her senior year! Again, thank you."
The Alabama Goes to College Peer Advisors are excited and eager to help Alabama students now more than ever! The free Help Desk is open every weekday and can be reached by texting or calling 334-316-6155, sending a Facebook or Instagram message to @algoes2college, or emailing algoestocollege@alabamapossible.org.