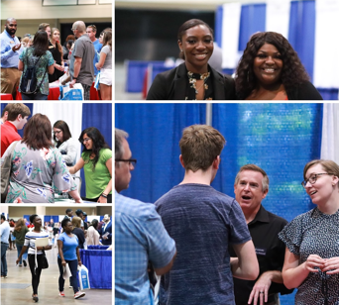 College application season is around the corner and students across the country are preparing to apply to colleges of their choice. Numerous events are organized throughout fall to support students in the college application process so that they can pursue valuable postsecondary credentials, including professional/technical certificates and academic degrees.
#WhyApply Day, sponsored by American College Application Campaign, kicks off the college application season on September 18, 2020. On this day, the college application season is celebrated by utilizing social media to deliver motivating messages encouraging students to apply for college, whether a two-year or four-year school, in their pursuit of education beyond high school. During #WhyApply Day, the community supports and encourages students to apply to college by sharing why they believe students should apply. Please visit ACAC #WhyApply to find out multiple ways to celebrate this day and support students on social media.
Alabama College Application Campaign Week is October 19-23. During this week, many colleges and universities around the state waive their college application fees. Recognizing that 65 percent of jobs require postsecondary education and training, Alabama College Application Week is part of a national effort to increase the number of first-generation college students and students from low-income families pursuing a postsecondary education credential. Obtaining a postsecondary credential correlates with greater lifetime earnings and lower unemployment.
Alabama College Application Week is one of the components of the Alabama Goes to College Campaign. This free program is a partnership of the Alabama State Department of Education with the Alabama College Attainment Network, and it is available to all Alabama high schools. If you want to know more about Alabama Goes to College, please visit http://alabamagoes2college.org/.
The Alabama College Attainment Network breaks down barriers to increase college readiness, access, and completion in Alabama, particularly among low-income students, first-generation college-going students, and students of color. Alabama Possible serves as the backbone agency for the network, and the Alabama State Department of Education, Alabama Commission on Higher Education, and Alabama Community College System are founding members. If you want to know more about the Alabama College Attainment Network, please visit https://alabamapossible.org/alabamacan/.