Filling out the FAFSA will help you pay for college. You need it for financial aid and many scholarships. Use this quick Q&A guide to learn more about the FAFSA so you can get as much cash for college as possible.
Q: What is the FAFSA?
A: FAFSA stands for the Free Application for Federal Student Aid. The FAFSA will determine if you can receive a Pell Grant, and most schools require it to apply for scholarships. The FAFSA helps you get money to use for college that you never have to pay back.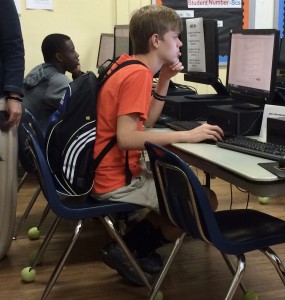 Q: How can I fill out my FAFSA?
A: At www.fafsa.gov you will create a profile, answer basic questions about yourself, and fill in tax information. This only takes about an hour, and you can get assistance filling out your FAFSA at the free Cash for College Summer Drop-In Center (fb link).
Q: Why fill out the FAFSA?
A: You will qualify for federal and state financial aid, and also for need- and merit-based financial aid scholarships from your college. Most Alabama high school seniors who complete the FAFSA receive financial aid to pay for college, and many university scholarships are based on the FAFSA.
Q: Who can fill out a FAFSA?
A: Anyone who is going to college. You should fill out the FAFSA so you can get as much money for school as possible.
Q: How much money will I get?
A: You can get up to $5,920 each year from the Pell Grant. There are also thousands of college scholarships that require the FAFSA.
Q: What is a Pell Grant?
A: A Pell Grant is "gift aid" because it does not have to be paid back. It is a need-based federal grant, which means that it is given based on your or your family's financial circumstances.
Q: How can I take out loans?
A: A loan is borrowed money that must be paid back with an extra charge called interest. Filling out the FAFSA will determine if you qualify for federal loans, which cost less than loans from other lenders like banks and lending companies that charge more interest.
Q: When can I fill out my FAFSA?
A: Each year the FAFSA opens on October 1. Fill it out as soon as possible.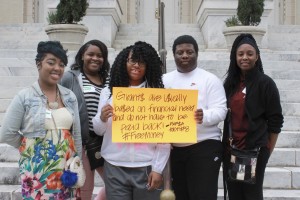 Q: When is the last day to submit my FAFSA?
A: The priority deadline for FAFSA is March 1. Students who file before this date receive two times more cash for college. The federal FAFSA deadline is June 30, but don't wait.
Q: Where can I use the money I get from my FAFSA?
A: You can use your Pell Grant and scholarships at any participating institution. It can be used for two-year and four-year technical and academic programs. This money can pay for college costs like tuition, books, and housing at college.
Q: Can I use my Pell Grant for technical education programs?
A: Yes.
Q: How many times can I get a Pell Grant?
A: You can reapply for a Pell Grant for a total of 12 semesters, or about six years. Most college programs are finished in two or four years, so this means you can get free federal aid for the whole time you're in school.
Q: How many scholarships can I apply for?
A: As many as possible. Finish your FAFSA and start applying for scholarships as early as you can. Like the Pell Grant, scholarships never have to be paid back. You can find scholarships at www.collegegreenlight.com or www.achievealabama.org, or through your college's financial aid office.
Parker High School student ambassadors promote FAFSA completion among their peers.
Seniors at Montevallo High School complete their FAFSAs.