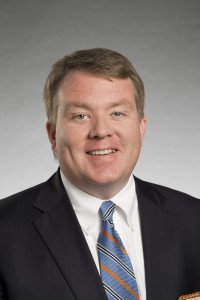 By Jeremy L. Arthur
As a fifth-generation Alabamian, I am proud to call Alabama home. I am proud of the success stories of job creation, international investment, innovation, and world-class research right here in Alabama. My pride in Alabama also comes with a realization that we still have work left to do.
Ray Mabus, former Governor of Mississippi and past Secretary of the Navy, once said that sometimes people become the victims of the "tyranny of low expectations." It often becomes satisfactory to settle for something less than optimal.
Fellow Alabamians, we must not be satisfied when someone tells us "that is the best we can do." We should never accept the notion that "doing all right" is the norm and is acceptable. Our challenge is to find new opportunities, make tough decisions, raise expectations, and tackle the status quo.
As residents of Alabama, we simply can't ignore the facts any longer. The Alabama Poverty Data Sheet was recently released by Alabama Possible. Quite simply, some of the data points are gut-wrenching. The data shows that many of our fellow Alabamians lack even the basics of having enough money, food, shelter, access to health care, education, and other things in life that many of us take for granted.
In Alabama, we should all have a sense of collective purpose to be the best. This collective purpose translates to a common vision. The result is a vibrant, engaged, and progressive Alabama that tackles the challenges of unemployment, poverty, food insecurity, hunger, and household income gaps. Yet, if we do not find this common focus, we let it lie in waste.
One of my favorite quotes is attributed to noted sociologist and anthropologist, Margaret Meade: "Never doubt that a small group of committed individuals can change the world, indeed, it is the only thing that ever has."
To begin to change the world, we can start here at home. As I said earlier, I am proud to be from Alabama. We have not always gotten it right. In fact, many times, we got it terribly wrong. Nevertheless, what a great notion that we can continue to make it better, to make it right, both here at home and across our country.
In conclusion, I am reminded of a quote that former President George W. Bush used in a speech before a national meeting of the NAACP when he said, "In the darkest days of the Civil War, President Lincoln pleaded to our divided nation to remember that we cannot escape history, that we will be remembered in spite of ourselves. Recognizing and confronting our history is important. Transcending our history is essential. We're not limited by what we have done or what we have left undone. We're limited only by what we're willing to do."
Too often in Alabama, we have let the excuses of our history and the divisions of our past hold us back. With a vision for the future, there are no limits to what we can achieve together. Let's be willing to do it.
Jeremy L. Arthur is the president & CEO of the Chamber of Commerce Association of Alabama