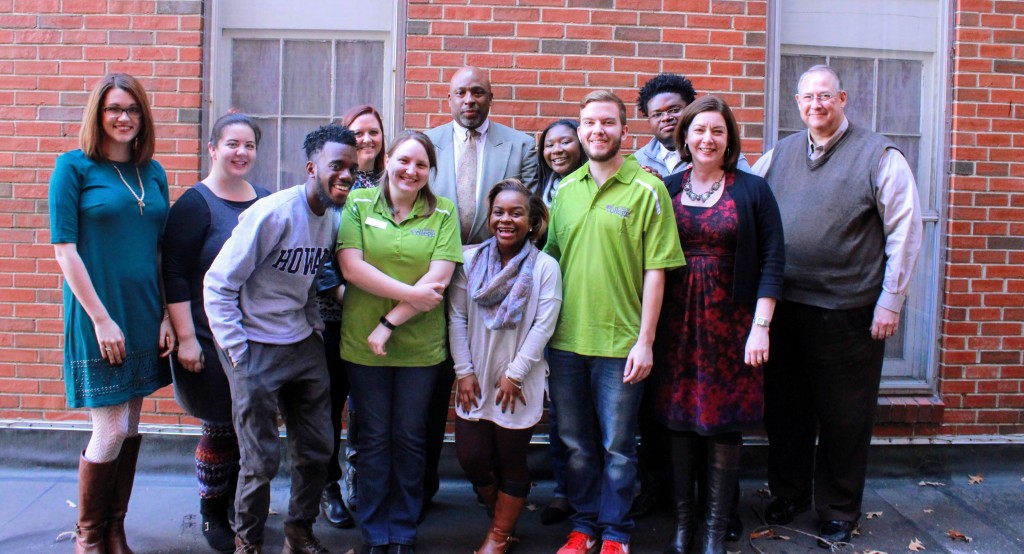 There are only three days left to get your 2016 tax deduction while investing in a more prosperous Alabama.
We recently had lunch with some of our Blueprints and Cash for College graduates. What stood out? They all want to give back.
Morehouse College Sophomore Jarrell Jordan serves as a White House HCBU ambassador.
The University of Alabama Freshman Rotosha Word will be back at Parker High School this spring helping students who want to go to UA.
Lawson State Sophomore Kristen Ray mentors first-year Lawson students through the Blueprints College Success Initiative.
And Howard University Sophomore Trey Hawkins earned a rigorous pre-med fellowship that will prepare him to practice medicine here in Birmingham.
These young people represent the ultimate matching gift. Your investment in their success creates the kind of long-lasting change that breaks down barriers to prosperity.
Please include Alabama Possible in your year-end gifts. Thank you.
Above: Ashleigh Staples, Jeannine Oliver, Trey Hawkins, Keslie Boyles, April Davis, Barnett Wright, Kristen Ray, Rotosha Ward, Jason Gardner, Jarrell Jordan, Kristina Scott, and Ralph Foster at Southside Baptist Church.