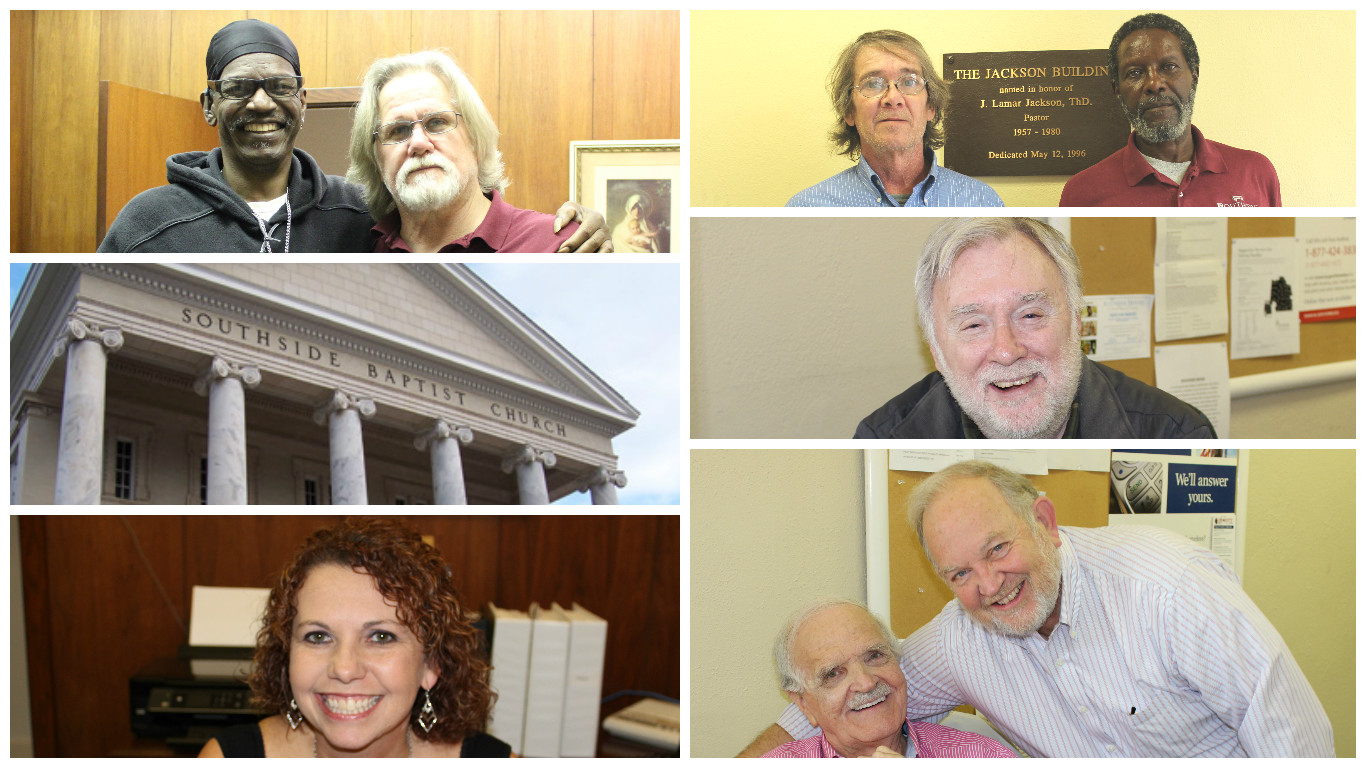 Dear Friends,This Thanksgiving feels different.Instead of conversations about who is bringing what to their family dinners, I am listening to my friends and colleagues talk about the potential for difficult conversation around the family table.That got me thinking about radical hospitality.
Alabama Possible
's office is in
Southside Baptist Church
's ministry building. One of the congregation's guiding principles is radical hospitality, and it guides how we all co-exist together each day.
In the words of Henri J.M. Nouwen, radical hospitality is "primarily the creation of a free space where a stranger can enter and become a friend."
Over the past nine years, the Southside Baptist Church family has created just such a free space and given us a chance to be their friends. We would not be the organization we are today without them. The kindness and grace of its congregation, staff, and volunteers has supported our growth from a tiny 1.5 person organization to one which truly has a statewide imprint, five full-time staff members, two AmeriCorpsVISTAs, 300+ volunteers, and measurable impact.
It is small things like Chuck saying "good morning!" in his musical voice, Gerry welcoming our guests, or Cedric saying "there she is!" It is Shannon ensuring that the trains run on time. It is Kevin, Ivan, and Will making sure that we have clean bathrooms, empty trash cans, and an operative HVAC (which can be a challenge in an 80-year old church). And it is the incredible generosity of Pastor Tim and the congregation in allowing us to make a corner of the second floor our home.
Nouwen also wrote that the purpose of hospitality is not to change people, but to offer them space where change can take place. The Southside Baptist family has created just such a space for Alabama Possible's growth and transformation.
That idea – of creating space for change rather than expecting that people change as the result of our actions – also has applicability to our Thanksgiving dinners.
Change is not easy, and it rarely comes from someone telling us what's "right." Instead, let's create spaces where we can all listen to each other and continue evolving.
Happy Thanksgiving. I hope your day today and every day is filled with spaces where strangers (even ones in our own families) indeed become friends.
In peace,
Kristina Scott
Executive Director
Alabama Possible
p.s.  Going clockwise that's our friends Cedric, Kevin, Ivan, Will, Chuck, Stewart, Gerry, and Shannon. They make my life richer every single day.