November 29th, 2012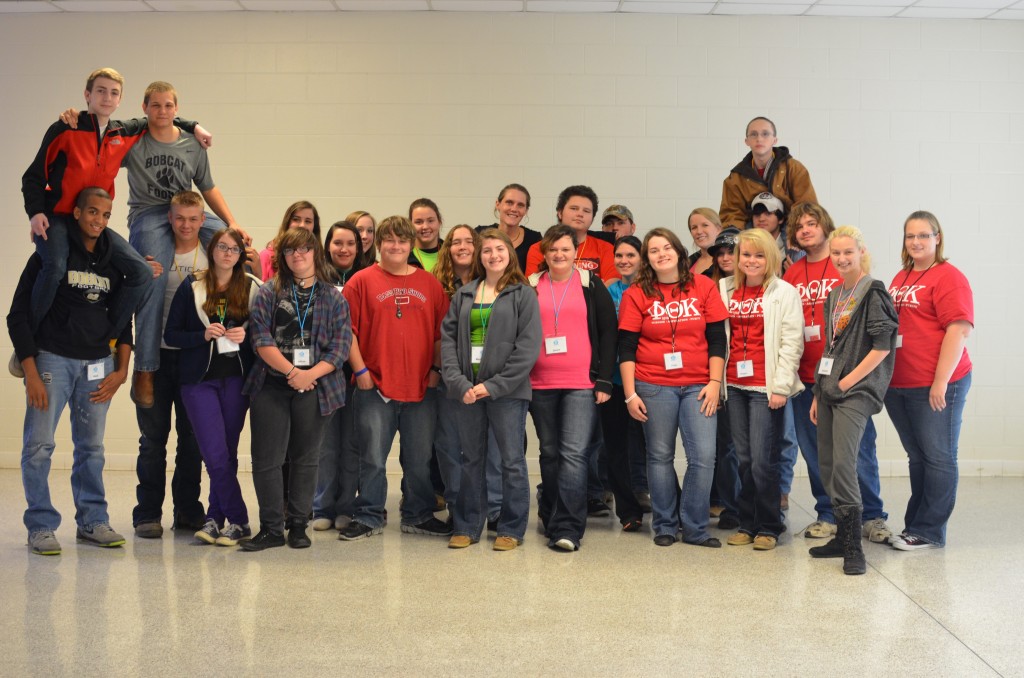 Phil Campbell High School students capped off another great semester of the Blueprints College Access Initiative with a field trip to APP Cornerstone Member Northwest-Shoals Community College's Phil Campbell campus on Monday, November 26.
Blueprints mentors from both NWSCC chapters of the Phi Theta Kappa Honor Society planned and hosted the campus visit for 22 10th graders. The PCHS students visited history, nursing, sociology, English, and machine shop courses throughout the morning. Afterwards, many students said they learned something new about their intended major while observing the lectures. One student who attended the machine shop course proudly showed off his handiwork, a medallion emblazoned with his football jersey number.
PCHS Sophomore Breeona Baker said that she wants to work in a health care field because "I have always enjoyed helping people . . . I have all of the skills and desires to stay on task and achieve my dreams."
Breeona was named the Phil Campbell Blueprints valedictorian by earning the most points for her Blueprints portfolio by completing extra-curricular assignments with the help of her teachers, parents and mentors.
PTK officers from the NWSCC's Muscle Shoals campus led workshops on resume building, professional interview skills, and etiquette.  Students then created their own resumes.
Dr. Humphrey Lee, NWSCC president and APP board member, added to the excitement about college when he awarded students who successfully completed the Fall 2012 Blueprints program a scholarship for three credit hours at NWSCC. This scholarship can be added to the Spring 2012 three-credit Blueprints scholarship for a total of six credit hours.
As Dr. Lee said, the students "have money in the bank."
Dr. Lee also announced a special Leadership Scholarship Essay Contest available only to Phil Campbell Blueprints students who submit essays on what the Blueprints program has meant to them and why they desire to continue their education at Northwest-Shoals Community College. The winner will receive a half-tuition, renewable scholarship to NWSCC.
Thanks to APP Higher Education partner Northwest-Shoals Community College, Dr. Lee, Nora Lee, and members of the two NWSCC Phi Theta Kappa chapters for their leadership.