July 15th, 2011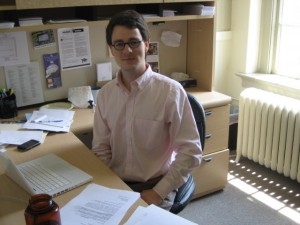 We asked Matthew to introduce himself, and here's what he came up with:
My name is Matthew Steven Bracey, and I have just begun working with APP. I am originally from Ashland City, Tennessee, and I love the outdoors. Backpacking, camping, fishing, hiking, running: these sorts of activities make my day. Running in particular has become one of my favorite activities as of late; it is a great stress reliever. I also enjoy film, reading, and writing.
Currently, I am pursuing a J.D. from Cumberland School of Law and an M.T.S. from Beeson Divinity School at Samford University. I expect to finish in May 2012. This summer I will work as a Law and Policy Intern with APP. During my time here, I will produce reports, develop policies, and conduct research—among other duties.
When I made the decision to pursue the study and practice of law, my aim was to use it to help people in need. This is still my aim, and I believe that my work with the APP will allow me to do just that. I am excited to be working with APP, and am grateful for the opportunity to contribute to its broader mission.
Matthew is a great addition to Team APP and plans to see Harry Potter this weekend.