July 2nd, 2012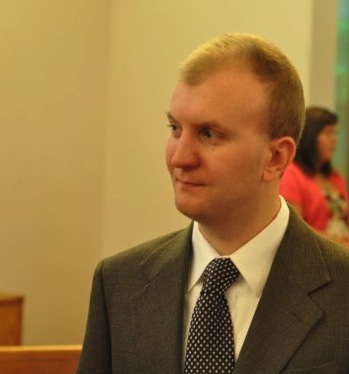 Chris Doty is a rising second year law student at the Cumberland School of Law, part of APP Cornerstone Member Samford University.  He is a Birmingham native and graduate of APP Member the University of Montevallo, where he majored in English.
We sat down with Chris for an introductory conversation.  Here it is:
You're a second year law student at the Cumberland School of Law at Samford. Why did you decide to go to law school?
I always had planned to go to law school after college at some point. After I graduated from Montevallo, I began working at Barnes and Noble. I intended to work there for a year or two to save up money, but I really liked my job and ended getting promoted, so one year turned into seven. Law school had always been in the back of my mind, and the more I thought about it the more excited I got. Now I'm at Cumberland.
What kind of law do you want to pursue?
I'd like to work with labor and employment law, but I'm also interested in real estate and general litigation.
How did you get involved with Alabama Possible?
Someone from APP was at a career fair at Cumberland. I picked up some information about what they do and did some short research about them. I was really interested in their work, and I got excited.
You're originally from Birmingham. What are some of your favorite places in the city?
I love the Highland Park area because that's where I grew up. I'm also a big fan of the Bottletree Café.
What's your favorite movie?
That's a tough one. I love anything directed by Quentin Tarantino. If I had to pick a favorite, it would probably have to be Pulp Fiction. Besides that, The Empire Strikes Back comes in close second.
Do you have any pets?
I have one cat named Cassie. I'm usually more of a dog person, but I found Cassie outside of my apartment one day and let her inside. She hasn't left since.
What is one issue in education that you would like to see changed?
I'm concerned about the emphasis on and efficacy of standardized testing and "teaching to the test" in the United States. I'm also worried about the clear lack of funding for some school systems, thus putting their students at a disadvantage.