June 12th, 2014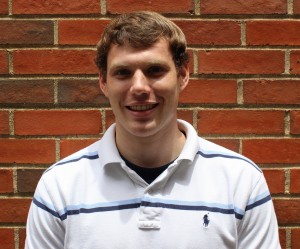 Our 2014 summer interns are settled in and hard at work. We got them to slow down long enough for a brief interview.
First up in the series is Daniel Yarbrough. He graduated in May from Alabama Possible Cornerstone Member Samford University with a Bachelor of Arts in political science. Daniel, originally from Ashville, Alabama, comes to us from the Southern Education Leadership Initiative of the Southern Education Foundation.
You grew up on a small farm about an hour outside of Birmingham. What lessons did you learn growing up that have helped you in life outside of rural Alabama?
Growing up I did not fully appreciate the opportunities I was given to work. Looking back, my parents really instilled in me both a strong work ethic and need to get jobs done the right way. Those characteristics are good to have within any environment, and I really appreciate the way I was raised.
Why did you choose to major in political science?
Entering into college I had a strong interest in politics and political systems, and throughout college political science allowed me to engage questions of how and why socioeconomic or political systems are broken and possibly could be fixed.
How do you hope to use your degree now that you graduated?
I think there are a lot of problems such as poverty and systemic inopportunity around the globe, United States, and Alabama. Over the course of my career, I hope to play a role in changing these systems through practically assisting and enabling the disenfranchised.
Do you have any favorite books?
So many! I love anything that challenges my worldview or introduces me to new ideas.
How did you get involved with Alabama Possible? 
I was placed with Alabama Possible through a fellowship with the Southern Education Foundation. My past experience working around Birmingham supplied me with a small knowledge of the organization and its mission, and I am extremely excited to be working here this summer!
What is your vision for Alabama 10 years from now? 
Unfortunately, Alabama is currently ranked rather poorly in a lot of categories when compared to the other states. I would like to see Alabama shake this reputation by addressing some of the prevailing issues related to poverty.