June 14th, 2013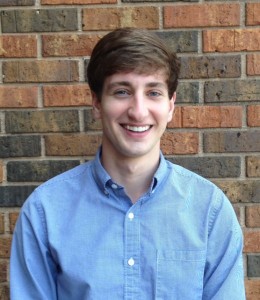 Bo Morris graduated in May from APP Cornerstone Member Samford University with majors in political science and journalism/mass communication.  He is a native of Jacksonville, Alabama, and is a Southern Educational Leadership Intern with the Southern Education Foundation.
We sat down with Bo recently for an introductory conversation to learn more about him and his interests. Here's what he had to say:
Why did you choose to major in political science and journalism? I chose political science because of my interests in government, politics, and policy. Policy is an important way of creating positive change in our nation, state, and local communities. Political science provided me an opportunity to further understand how this change can be made. Additionally, I chose journalism because I enjoy learning
about how government organizations and nonprofits communicate with their constituents to convey messages about policy changes and their implications.
What hobbies do you enjoy? I enjoy biking, hiking, and reading.
What is your favorite thing about Alabama? The food!
How did you get involved with Alabama Possible? I am working with Alabama Possible through a fellowship with the Southern Education Foundation (SEF). When I applied with SEF, I requested that I work with a nonprofit in Alabama because I wanted more experience working with my home state. I was thrilled to learn that I would be working with Alabama Possible. 

What will you be working on this summer at Alabama Possible? I'm doing research to help build a college access network in Alabama.  Once developed, the college access network will be a resource for citizens across the state and play an important role in helping more individuals pursue higher education.
What is your vision for Alabama ten years from now?I envision a state where every child has equal access to a quality education, regardless of socioeconomic status, race, or background. Education is a key component in creating a skilled workforce, and I hope to see a state that has a thriving business community and economy supported by this workforce.