June 13th, 2014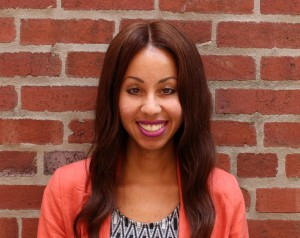 The final installment of our 'Meet the Interns' series features Ashley Batiste. Ashley comes to us as a Law & Policy intern from Alabama Possible Cornerstone Member The University of Alabama School of Law. Ashley is a native of Los Angeles and a graduate of Oakwood University in Huntsville, where she majored in communication concentrating in public relations.
You are from L.A. What brought you to Alabama?
I originally came to the state of Alabama because I wanted to attend Oakwood University, a Seventh-day Adventist Historically Black University which is located in Huntsville, AL. After graduating I decided to continue my education in the state and now currently attend the University of Alabama School of Law.
 What are the most striking differences between where you grew up and your environment in Birmingham?
Given I'm from one of the biggest cities in the country, Birmingham which is a big city for the state of Alabama is really small town living for me. There are no palm trees, the weather is completely different, and of course, the beach is not right around the corner.
 What kind of law do you want to pursue?
Currently I am interested in Intellectual Property and Entertainment law; specifically issues dealing with copyright and trademark.
 How did you get involved with Alabama Possible?
I have an innate need to make a difference in the lives of others with any work that I do. Alabama Possible disrupts misperceptions, raises public awareness and collaborates with residents to reduce poverty and its negative impacts on Alabama's families. I wanted to be a part of this mission.
 What will you be working on this summer at Alabama Possible?
I am doing research for the Ending Childhood Hunger in Alabama (ECHA) Task Force.
(note: check out some of Ashley's work mapping all of the summer feeding sites in the state.)
 What was the last movie you watched?
The classic Titanic.
 Are you reading any books right now?
Yes. I enjoy reading about the lives of successful and influential people and am currently reading Long Walk to Freedom, the autobiography of Nelson Mandela.