July 24th, 2014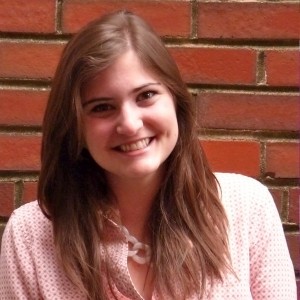 What brought you back to your hometown of Birmingham?
After being gone for seven years, I am so excited to get back home. Birmingham is where my family is, and being with family is a priority for me. I also was aware of the new and exciting stage Birmingham is going through, and I could not wait to experience all that has changed in my hometown. I have a deep passion for educational equity, and I knew that my hometown was a perfect place to pursuit this passion.
What did you do before you came to Alabama Possible?
I worked as a 12th grade English teacher for two years as a part of Teach For America. I taught in a very rural area, and I absolutely loved it. I feel as if I learned as much as my students did.
You just started at Alabama Possible. What excites you about this work? 
I am so excited to work at a place where I can make a difference throughout the entire state of Alabama. I love that I will get to experience and impact both rural and urban parts of the state. I also cannot wait for school to start so we can get our Blueprints Programs up and running for the year.
How did you end up at Ohio State University all the way from Birmingham?
I had the opportunity to visit Ohio State at the beginning of my senior year in high school. I fell in love with the campus and the city of Columbus. The campus was just beautiful, and Columbus had so much to offer. I am so thankful I had the opportunity to go somewhere new and experience living in a new part of the country, but getting used to the snow was definitely an adjustment. I will always consider myself a Bama Buckeye!
What are your favorite hobbies?
I love reading anything and everything and taking walks. Birmingham has so many great places to walk. Currently, I really like walking at Homewood Park.
What are some of your favorite places in Birmingham?
I love Pepper Place, and the Homewood Library has a great used bookstore.