January 27th, 2011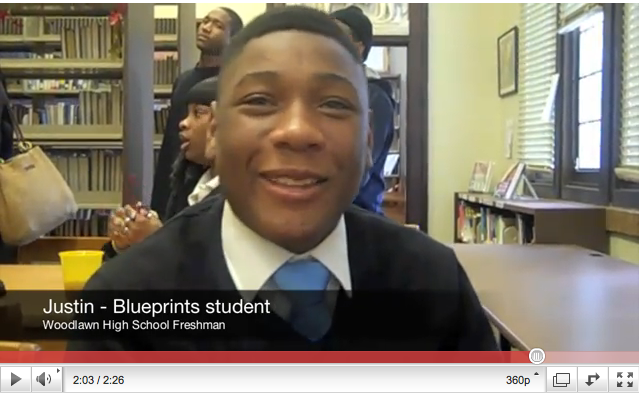 We talk a lot about how our Blueprints initiative increases college access for low-wealth communities.
Now we want to show you by introducing you to people involved in Blueprints. Students like Justin, an aspiring meteorologist, are learning how they can plan for the future, prepare for graduation, go to college and pursue their dreams.
Watch the video to hear from Justin and other students participating in Blueprints at one high school in Birmingham:
Want to help create a college-positive culture for students in your community?
Find our Resources on education, mentoring and college access.
Join in Partnership with the Alabama Poverty Project.
Give now to help us continue our college access work with students like Justin.
Thank you for your continued support!
Posted by Robyn Hyden