June 27th, 2014
Many service-learning students, practitioners, and host agencies understand the subtle, albeit significant tensions that arise between students and host agencies. On June 24, Steve Mills, Associate Director of Florida State's Center for Leadership and Social Change, spoke to over 50 higher education faculty, staff, students, and community partners at Alabama Possible's 2014 Higher Education Summer Workshop.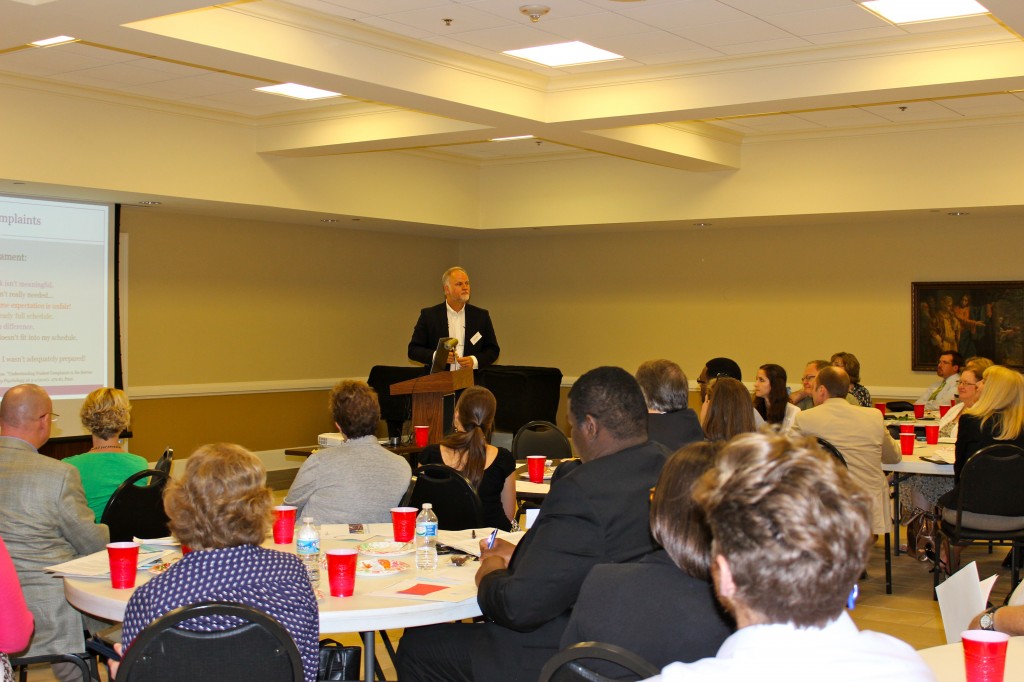 The workshop began with Mills's keynote presentation, stemming from his article "The Four Furies: Primary Tensions between Service-Learners and Host Agencies." Through his experience and research working with community partners in Tallahassee, Mills identified four tensions that interfere with mutually beneficial service-learning:
The student's requirement of hours for class vs. the unwavering commitment required by the agency,
The student's hope for learning vs. the agency's need for efficient operations (work that might not be very glorious),
The student's necessity for a flexible schedule vs. the agency's need for dependency of volunteers, and
The idealism of service-learners to make a calculated difference vs. realism that exists within the non-profit realm.
After Dr. Mills's talk, participants split up into small groups for facilitated discussion. Each group reflected on their specific experiences in service-learning, as well as short- and long-term responses that would acknowledge the tensions and attempt to move past them.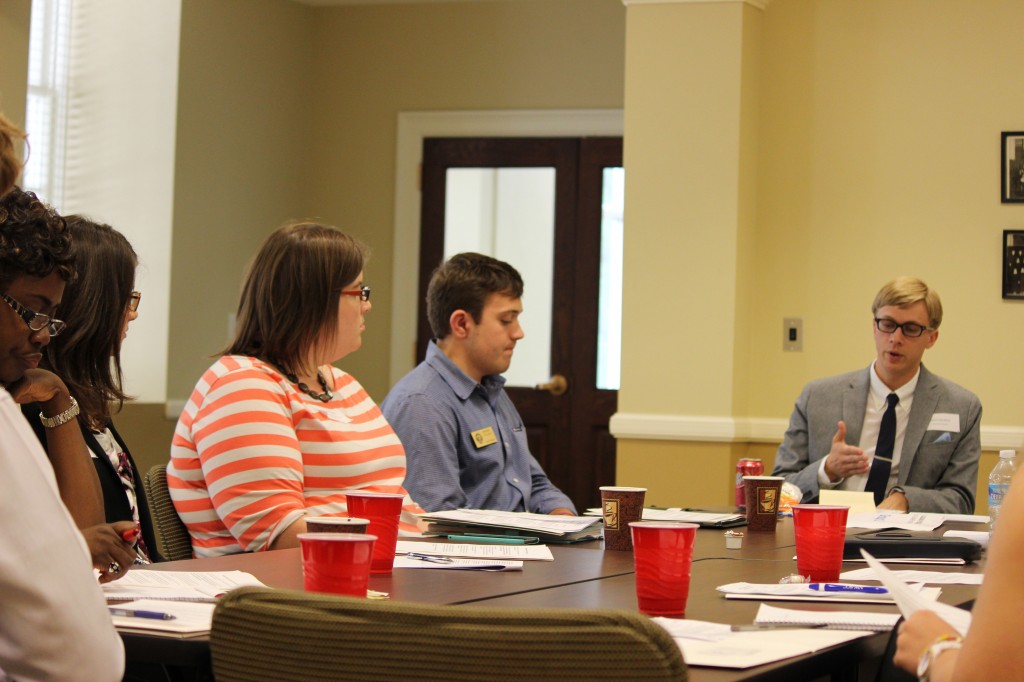 Small group discussions ended, and attendees congregated again for reports from each small group on the themes and suggested responses from its discussion. Themes and responses included:
Productive and prolonged communication (before, during, and after) between students, agencies, and even faculty is key.
The role of faculty in the process, including but not limited to enhancing the matching process of students and agencies, providing the curriculum to the agencies detailing goals and expectations of the class, and communication with students and agencies concerning their experiences throughout.
The role of mid-term evaluations in which agencies can gauge the students' experience so far, as well as provide the student and faculty with graded evaluation of each student's performance.
A final large group discussion facilitated by Alabama Possible Executive Director Kristina Scott allowed participants of the workshop to reflect on what they learned throughout the discussion and offer concepts and approaches that they would take back to implement into their respective institution. Mills concluded his talk by observing that this tension can be used "as a midwife for adaptation." He explains, "even if 20% of our students have the kind of experience that we are hoping they will have, [and they] catch fire on a social issue, it's worth it to us."
Additional Resources