November 25th, 2013
On November 22nd we gathered with community leaders from Montgomery, Auburn, and Troy at First United Methodist of Montgomery for the first meeting of the newly formed Central Alabama Leadership Council.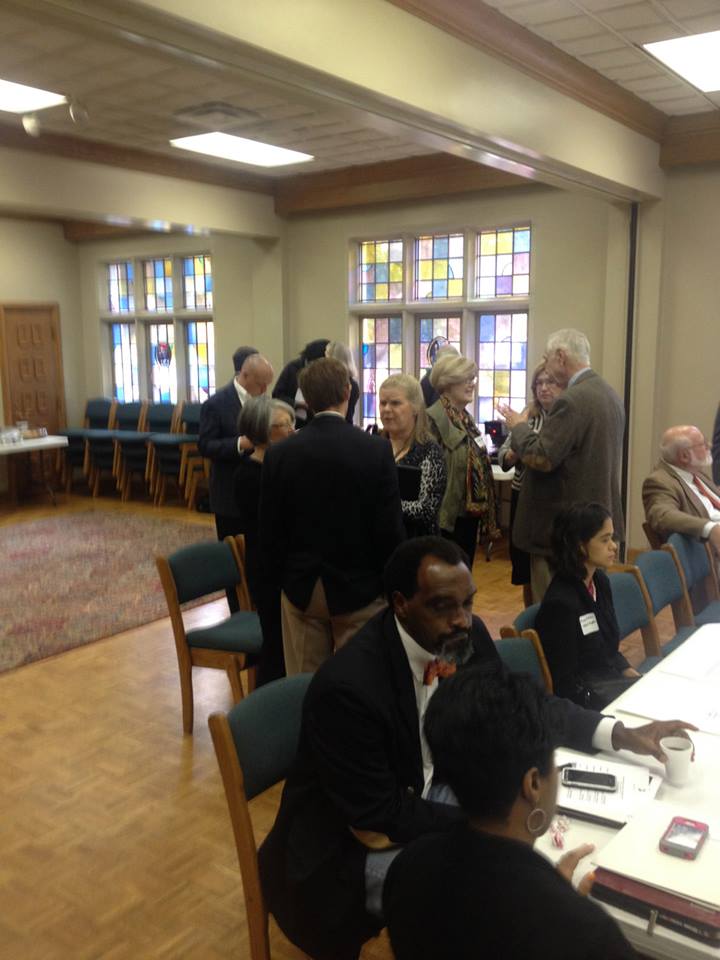 "Starting in Montgomery, our new regional leadership councils will help increase our reach and extend our conversations to more Alabamians statewide," said Alabama Possible Board Chair Joyce Spielberger.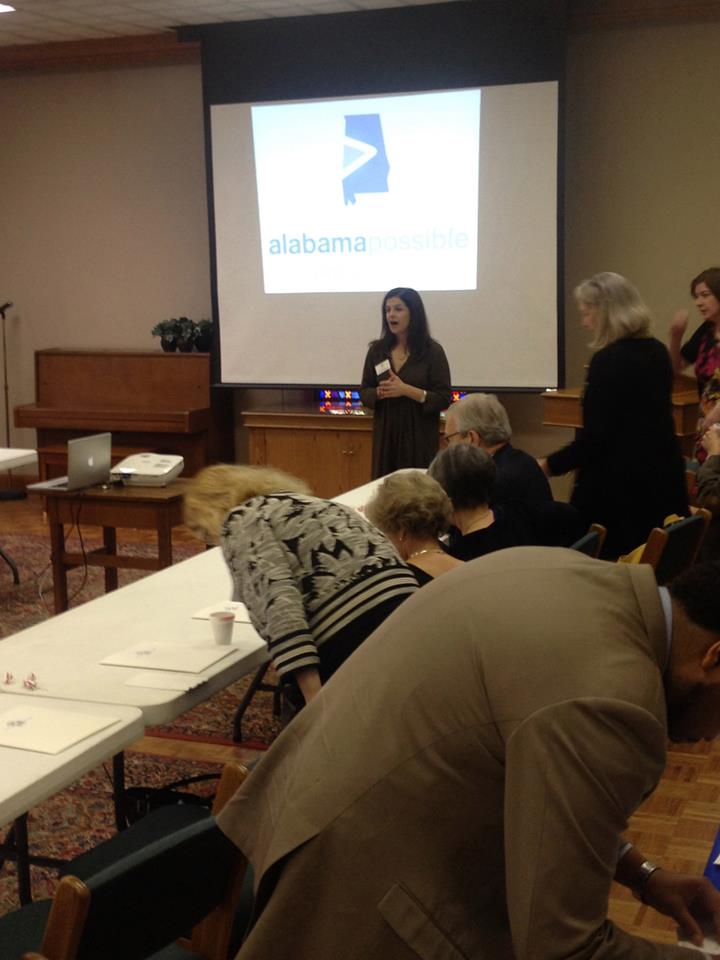 Alabama Possible Co- Founder and Chair Emeritus Wayne Flynt recounted the organization's history inspiring a day of questions, conversations, and camaraderie.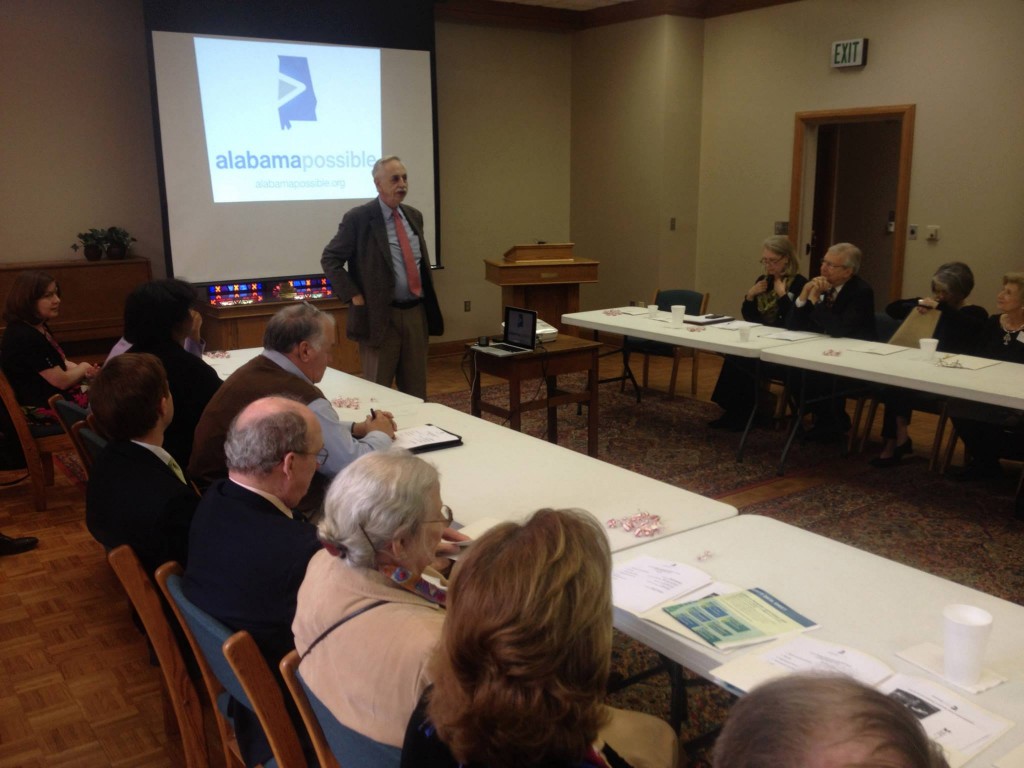 Executive Director Kristina Scott overviewed current activities, and Communication Consultant Adam Muhlendorf of Longleaf Strategies led the group in a reflection exercise.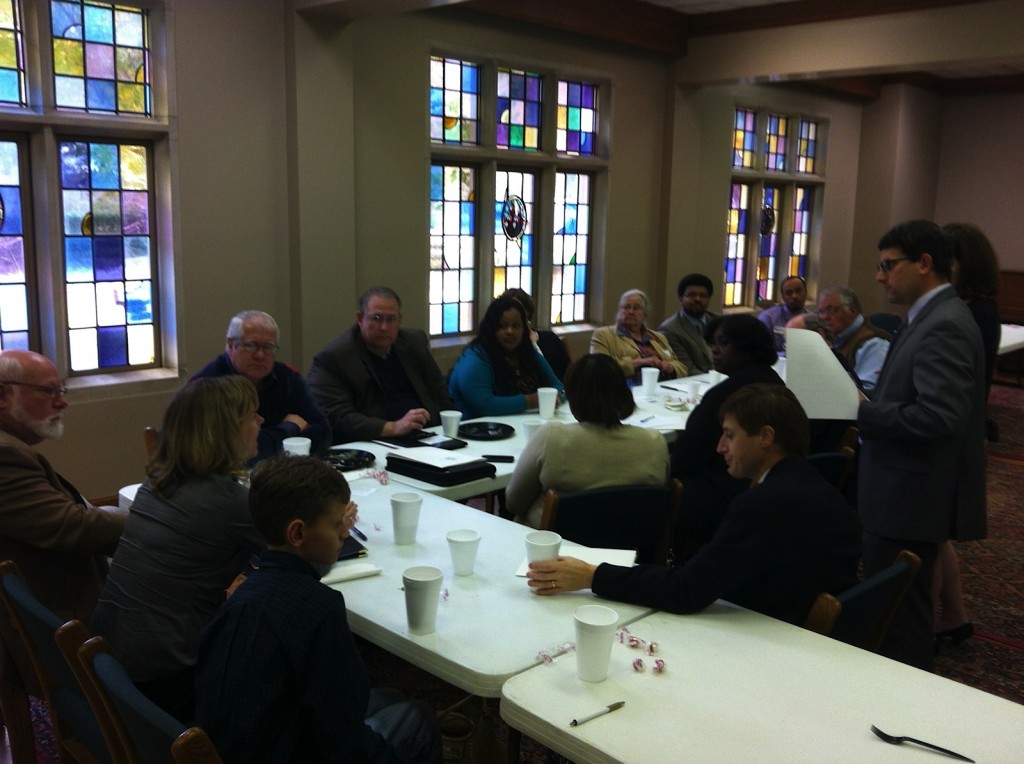 Alabama Possible's Community Leadership Councils serve as important community champions for Alabama Possible. Members share their gifts in service to our mission by sharing their:
 Professional expertise;
Diverse knowledge of constituent perspectives;
Connections to local, national, or international resources, colleagues or peers; and
Philanthropic support and other forms of needed assistance.
Community Leadership Councils have no governing obligations. They meet in person two times a year.  We are planning meetings in North Alabama and the Gulf Coast region during the first half of 2014.
If you are interested in joining a local group, please contact Executive Director Kristina Scott at 205-939-1408 or kscott@alabamapossible.org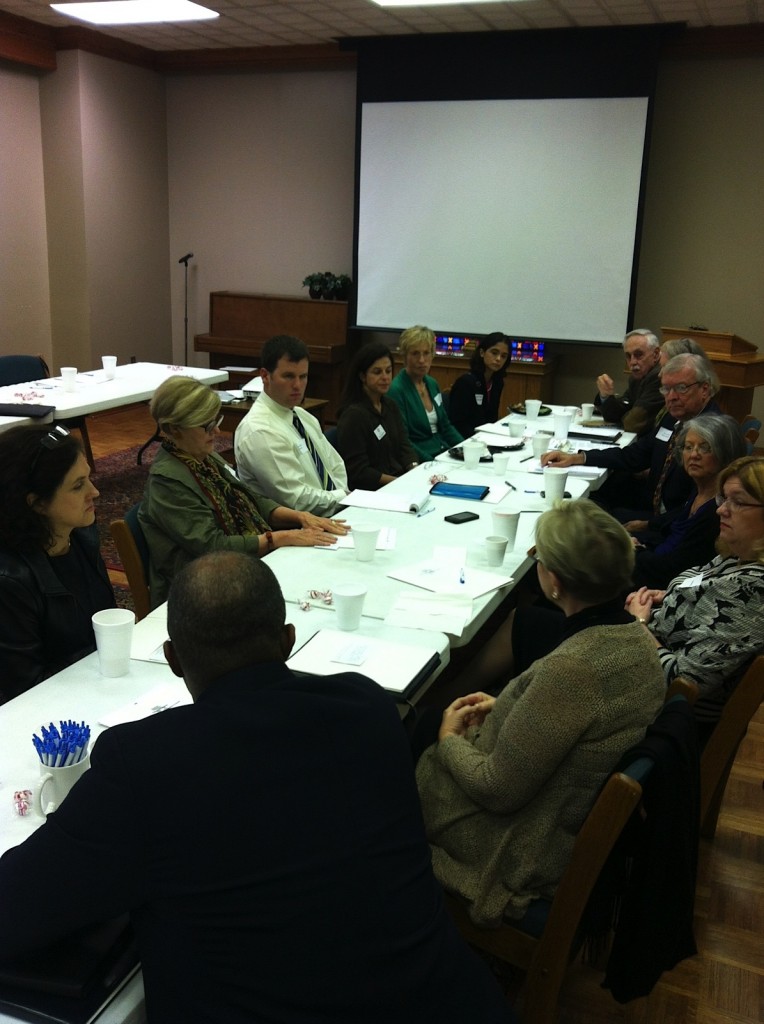 Some materials discussed during our first meeting:
Books
Toxic Charity: How Churches and Charities Hurt Those They Help (And How to Reverse It) by Robert D. Lupton
When Helping Hurts: How to Alleviate Poverty Without Hurting the Poor…and Yourself by Steve Corbett, Brian Fikkert, and David Platt
How Children Succeed: Grit, Curiosity, and the Hidden Power of Character by Paul Tough
Other Resources
2013 Alabama Possible Data Sheet  
2013 Alabama Kids Count Data Book from VOICES for Alabama's Children