July 28th, 2010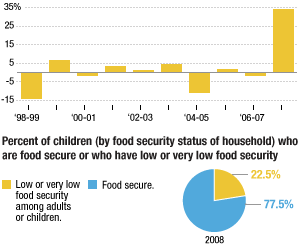 Childhood food security – image via npr.org
The Obama administration has pledged to end childhood hunger by 2015. What does that mean, and how can we reach that goal? NPR's All Things Considered recently looked at this question over a 2-part series.
Part 1:  A Daily Fight to Find Food: One Family's Struggle
Part 2: Eating Nutritiously A Struggle When Food is Scarce
The Diane Rehm show also devoted an entire hour last week to a discussion of childhood hunger in the United States.
As the Child Nutrition Reauthorization Bill moves through Congress, we know that these conversations will continue to be important. We cannot forget that 13.3 percent of Alabamians lack food security, while around 5.4 percent of our neighbors have very low food security – meaning they are chronically hungry.
Want to learn more about childhood hunger and child nutrition programs in Alabama? Join us for ascreening of the film Lunch Line, August 28, at the Bottle tree Cafe in Birmingham. A panel following the movie will discuss the future of school lunches and child nutrition programs. This is the Southeastern premiere of Lunch Line, so buy your tickets today!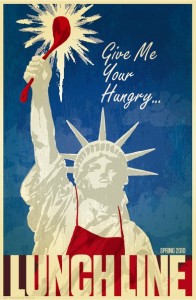 We also invite you to come to the table for the Alabama Food Summit November 12-13 at the Birmingham BJCC, where we will discuss food security, the food system, and creating sustainable solutions to our state's hunger problem.
Posted by Robyn Hyden