November 9th, 2010
Come join us for Served in Birmingham this Thursday night! Our benefit is from 5-8 pm on the roof of the Kress building, 19th Street North, Birmingham. All proceeds will support our work mobilizing Alabamians to eliminate poverty, and your donations will be DOUBLED thanks to a matching grant from the Community Foundation of Greater Birmingham.
Need more reasons?
1. Rev. David Beckmann – president of Bread for the World and World Food Laureate – will join us at the beginning of the evening to talk about hunger, justice, and advocacy.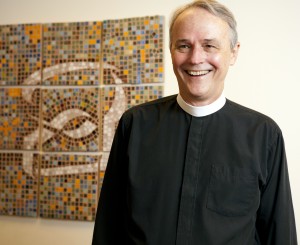 David is amazing leader who is getting people of faith involved in hunger and poverty advocacy. If you haven't heard him speak, this is a great opportunity to find out how you too can get involved in advocacy. We are so lucky to have David join us at our benefit, and we really can't wait to hear what he has to say.
This video talks a little bit more about David's life experiences and what brought him to his work today:
2. Meet some great Birmingham folks. Come mix and mingle with a variety of our donors and supporters, including our fabulous host committee: Mark Berte, Sara Jane Camacho, Scott Cole,Carlissa Cunningham, Elizabeth Dotts Fleming, Dr. Leon Frazier, Taylor Pursell, Isabel Rubio,Joyce Spielberger, James & Marie Sutton, the Honorable Patricia Todd, Jennifer Clarke, andCameron Vowell. These are some movers and shakers in Birmingham, and we would love for you to hear what they do and how they became involved with APP!
3. Come see what we're all about. Meet members of our Board of Directors and Staff. Learn about programs like our Blueprints College Access Initiative and our work with the State Commission to Reduce Poverty. Most importantly, find out how you can work to eliminate poverty in Alabama.
4. Bid on unique auction packages. Check out the list of auction items, which includes travel packages to Selma, Montgomery, and Mentone, and arts and cultural events from around town!
5. Great local food and drinks. We're having great fare from local restaurants, caterers and adult beverage suppliers.
Bonus: the view from the penthouse and roof of the Kress Building at night is not to be missed. Thanks to Wiggins Childs Quinn-Pantazis law firm for donating this beautiful space for us!
We hope to see you there this Thursday! Tickets are available at alabamapossible.org/benefit. Call us at 205-939-1408 with any questions.
Posted by Robyn Hyden