December 14th, 2010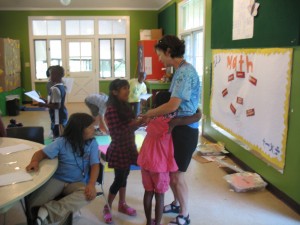 As we celebrate this special time of year, we spend a lot of time thinking about what presents to give the folks on our Christmas and Hanukkah lists.
Alabama's faith community lives by this every day. You give of yourselves by volunteering at food banks and organizing food pantries, staffing home repair and shelter ministries and participating in educational and mentoring programs.
The most successful of these anti-poverty efforts build relationships to address the short- and long-term causes of poverty. Relationships are a powerful tool to assist individuals in developing the support, resources and social capital they need to build economic security.
One great example of a relational ministry is Children's Fresh Air Farm (pictured above), from Birmingham's Independent Presbyterian Church. It is just one of many faith-based ministries fighting poverty that we're connecting through our Alabama Possible campaign and our Faith Partnership.
We're also building our faith partnership by providing resources, research and educational events to serve communities of faith around the state.
How did we help faith communities fight poverty in 2010?
We are so grateful for your help and support. Individual and faith donors have given almost $23,000 this year to support these and other programs! However, as the year draws to a close we still have a budget shortfall of over $3,000. Can you give?
Your tax-deductible gift will enable us to continue our work mobilizing Alabamians to eliminate poverty through our Faith Partnership and other programs.
Track our fundraising progress at alabamapossible.org/fundraiser