August 24th, 2010
According to a recent study released by the Food Resource and Action Center (FRAC), nearly 1 in 4 Alabamians experienced food hardship in 2009.
Food hardship is the the lack of money to buy food that families need, and Alabama's food hardship rate is the third worst in the nation, behind Mississippi and Arkansas.
The Birmingham metropolitan area has the 7th highest rate of food hardship in the country, with 22.1% of Birmingham residents experiencing food hardship during 2008-2009.  The map below shows Alabama's Food Hardship by Congressional District.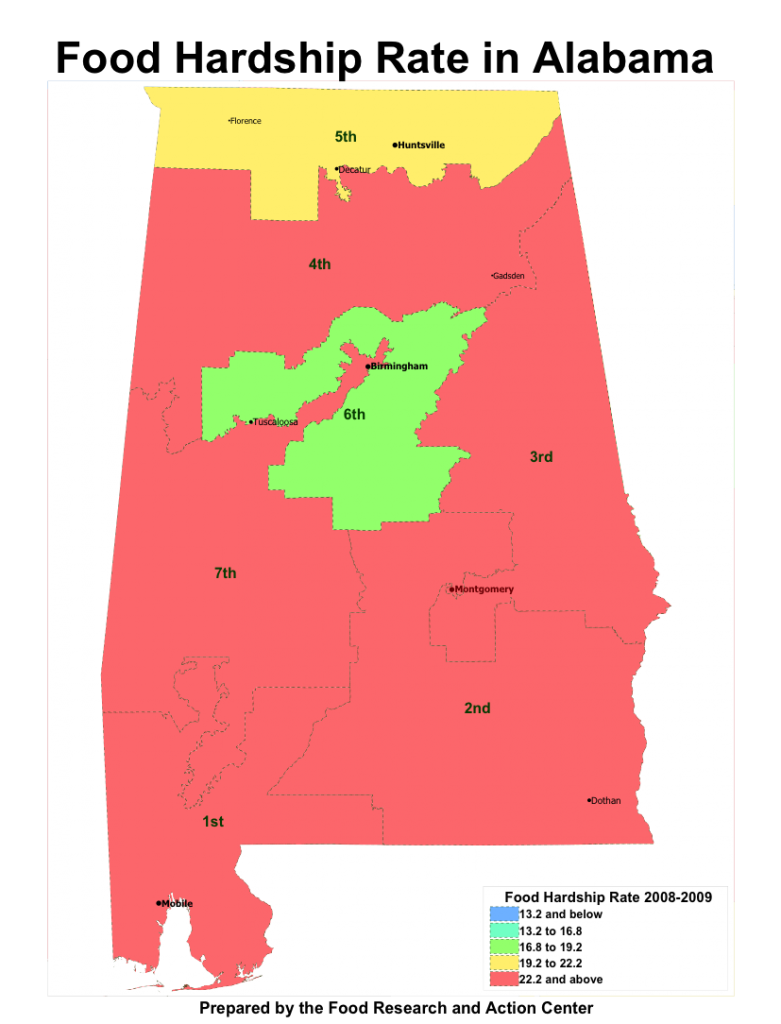 What can you do? We invite you to attend our Huntsville Hunger and Food Security Workshop on Tuesday, August 31, 2010. Our goal is to provide you with the resources to fight hunger in your own community, and the program will feature discussions about local food programs, community gardens, and food stamps.
Register through today at the early-bird rate of $12, or pay $15 at the door.  Lunch and program materials are included.
Posted by T.C. McLemore