October 5th, 2010
We've just posted the agenda for our October 25 Alabama Possible Summit, and we're really excited about it! Dr. Wayne Flynt will speak about the context of ministry in Alabama. R.G. Lyons, Jim Branum, and a bunch of amazing ministers and people of faith from all over will be joining us to talk about building reciprocal relationships through ministry. We'll also have roundtable discussions about education, homelessness, home repair and rural ministries.
Check out the agenda and register online by October 18 to get our early-bird rate of $15, or $9 for students.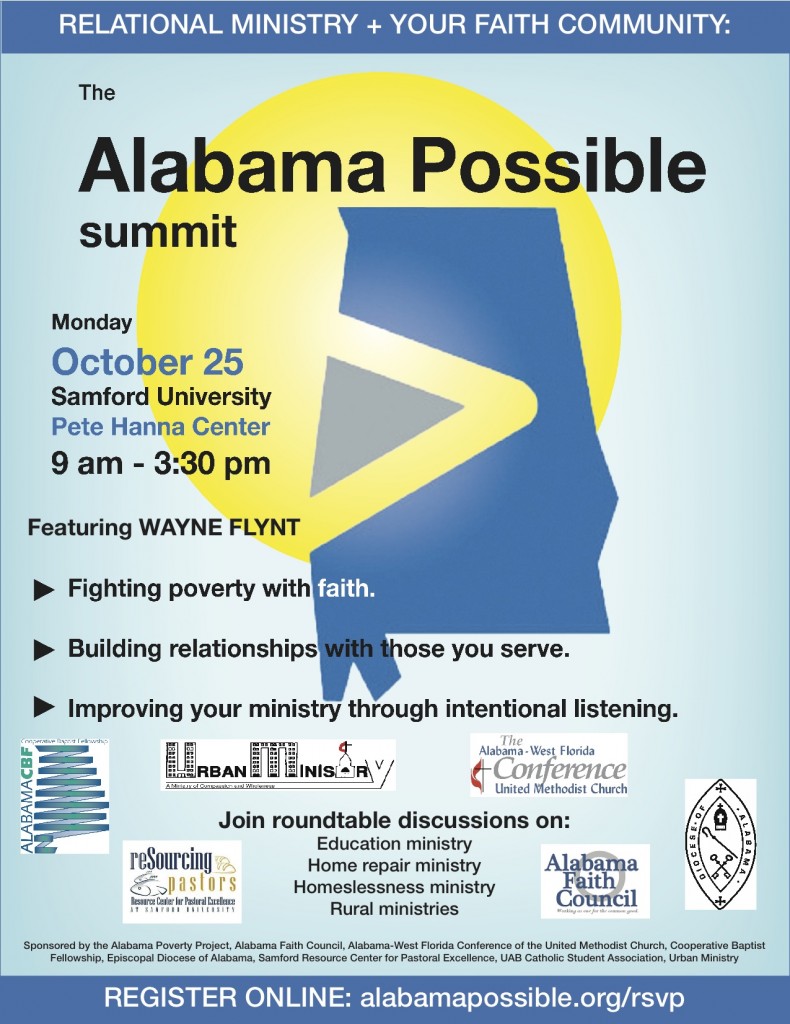 Posted by Robyn Hyden.