June 9th, 2010
Thanks to our friend Myra at Volunteer Mobile for letting us know about a community gardening project in Tuscumbia, Alabama. As the Times Daily reported a few weeks ago, the half-acre project has become a popular spot, with at least 20 people participating and more community members showing interest in the project. They just broke ground last year, but already have plans to expand.
Do you live in North Alabama and want to know more about these types of projects? Plan to attend our September Hunger Workshop in Huntsville, where we will discuss hunger, food security, community gardening, and other ways to share fresh, healthy food with our friends and neighbors. As The Birmingham News reminded us yesterday, many Alabamians are food insecure, especially in the summer months.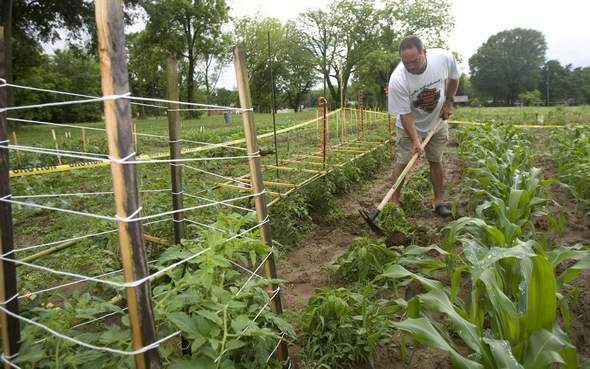 Photo: Matt McKean/Times Daily
Live in South Alabama? You're in luck! We're going to be on the Gulf Coast for our Mobile Hunger Workshop on June 22, where we will discuss community gardening, food ministries, and other solutions to ongoing hunger and food insecurity in South Alabama. We recommend faith leaders, outreach ministers, social workers, teachers, aspiring community gardeners, and all people of faith interested in ending hunger to join us. It's not too late to register!