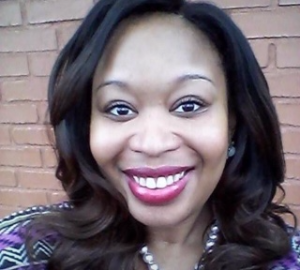 1. She's a Birmingham Native
I have lived in the Magic City all of my life. One of my favorite things to do is visit Vulcan and take in the gorgeous view of the city. Especially since I get a bird's eye view of my high school, Ramsay!
2. She's passionate about youth development
My very first job was as a summer camp counselor when I was fifteen. I enjoyed spending my days coming up with creative activities and trying new things with kids. Since then I have volunteered and worked at several youth-based organizations.
3. She's a Harry Potter fan
The Harry Potter series is undoubtedly my favorite book collection. I've been sorted into Gryffindor and hope to visit the Wizarding World of Harry Potter at Universal Studios soon.
4. She loves shoes
I currently own over 30 pairs of shoes. I think shoes should add pizazz and individuality to your outfit, so why not have options?
5. She has lots of nonprofit experience
Before working at Alabama Possible, I managed a STEM-based program for teens at Girls Incorporated. I've also worked as a program manager with Girl Scouts and as a volunteer coordinator for an insurance company.
6. She prefers tea over coffee
Coffee gives me the jitters. I prefer a nice cup of green tea with a squeeze of lemon and some honey. I will, however, make an annual exception for Starbuck's Pumpkin Spiced Latte.
7. She's an Auburn Tiger
War Eagle! I graduated from Auburn University in 2012 with a bachelor of arts degree. I try to visit the loveliest village on the plains at least twice a year.
8. She's also a UAB Blazer
I never thought I would go to UAB because it was practically right at home. However, the masters of public administration program offered exactly what I was looking for when I was selecting a graduate program. I graduated from UAB in December of 2015. Go Blazers!
9. She's a firstborn
I am the oldest of three girls whose names all start with the letter J. Both my sisters are in college now, thanks to the financial aid they got from filing the FAFSA
10. She wants to learn to make her own sushi
I tried sushi for the first time during my freshman year at Auburn. While I'm not a big fan of raw sushi, I enjoy trying new rolls. I would love to learn to make them myself one day.