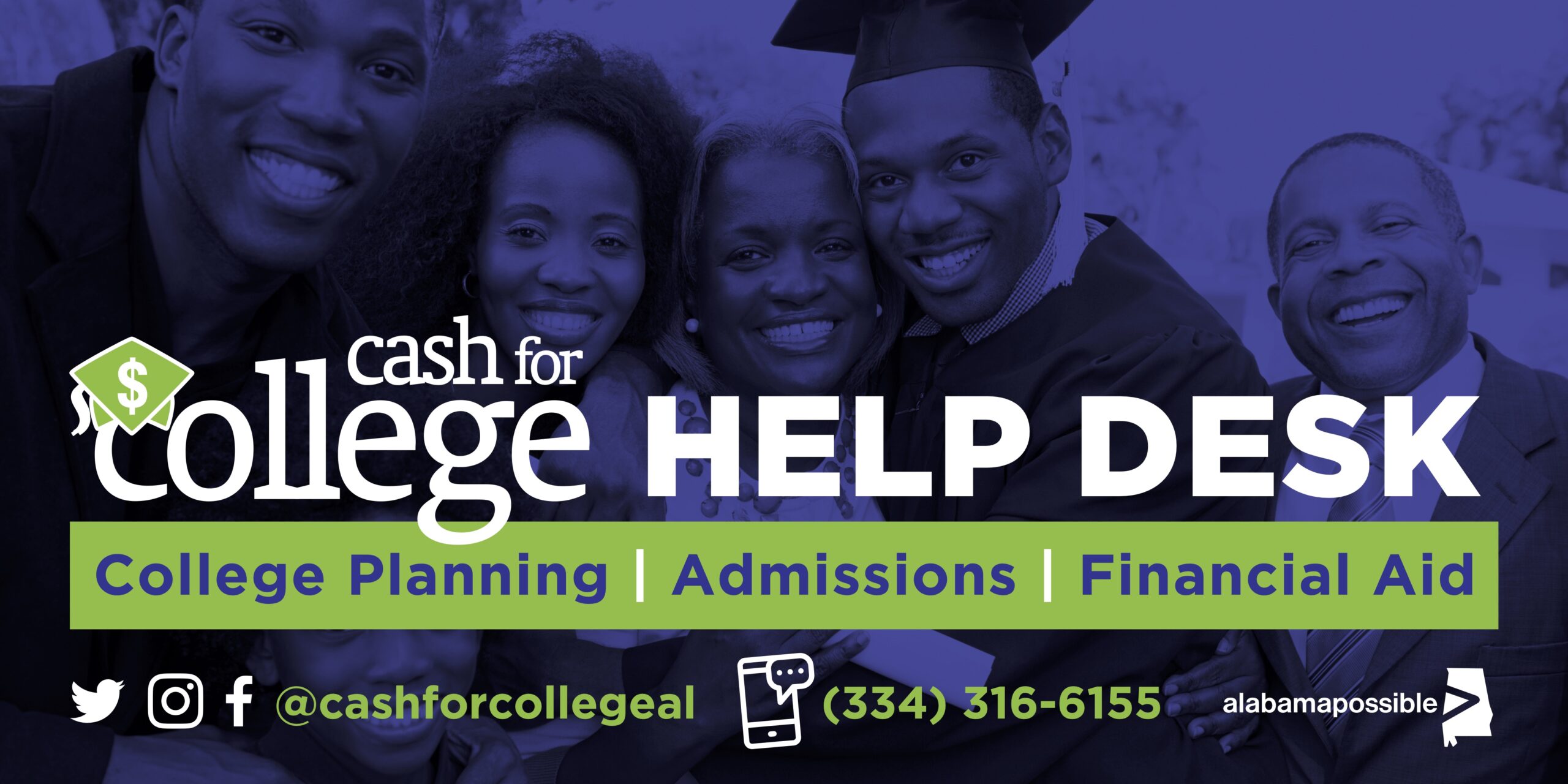 Cash for College encourages Alabama high schools to rally around Free Application for Federal Student Aid (FAFSA) completion. According to the US Department of Education, 9 out of 10 students who complete a FAFSA attend college the following fall. Follow FAFSA completion in real time with the Cash for College dashboard.
The FAFSA is required for any student seeking federal and state financial aid, including grants and loans in all colleges. Most Alabama students qualify for Pell Grants of up to $6,345 per year. Pell Grants can be used to learn a skilled trade or an academic degree at two- and four-year colleges. Pell Grants do not have to be repaid. 
Students who plan to enroll in college in Fall 2020 should complete the 2020-2021 FAFSA so they do not miss out on valuable financial aid. 
COVID-19 RESOURCES  
Students and families – Find a list of resources by clicking here
Educators – Find a list of resources by clicking here   
Need to find out the payment and admissions deadlines but don't know who to contact? Check out this list of contact information for admissions officers and financial aid officers. Each college has its own deadlines, so please contact your school directly.
OUR VALUES    
College is postsecondary education. College is education after high school that results in the attainment of valuable postsecondary credentials, including professional/technical certificates and academic degrees.
College is a necessity. 

Most career pathways require college credentials.

College is for everyone. College attainment rates among low-income students and students of color are significantly lower than those of other students. The Alabama College Attainment Network commits to closing these gaps.
College is a public good.

Postsecondary educational opportunity and attainment are critical to a just and equitable society, strong economy, and healthy communities.