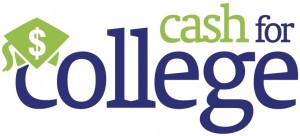 Cash for College encourages Alabama high schools to rally around Free Application for Federal Student Aid (FAFSA) completion. According to the US Department of Education, 9 out of 10 students who complete a FAFSA attend college the following fall. Follow FAFSA completion in real time with the Cash for College dashboard.
Register for the 2019-2020 Alabama College Campaign 
The FAFSA is required for any student seeking federal and state financial aid, including grants and loans in all colleges. Most Alabama students qualify for Pell Grants of up to $6,195 per year. Pell Grants do not have to be repaid.
Students planning to enroll in college in Fall 2020 can complete their FAFSA beginning on October 1, 2019, so they do not miss out on valuable financial aid.
Alabama College Application Week will take place November 4 – 8, 2019. Participating colleges and universities will waive their application fees during this period. Stay tuned for more information on participating schools.
OUR VALUES
College is postsecondary education. "College" is the attainment of valuable postsecondary credentials beyond high school, including professional/technical certificates and academic degrees.
College is a necessity. Postsecondary education is a prerequisite for success in a knowledge-based economy. Everyone must pursue and complete postsecondary credentials or degrees beyond high school.
College is for everyone. The postsecondary education attainment rates among low-income students and students of color are significantly lower than those of other students. Alabama Possible commits to closing these gaps.
College is a public good. Postsecondary educational opportunity and attainment are critical to a just and equitable society, strong economy, and healthy communities.